At ten months old, Jackson was diagnosed with progressive infantile scoliosis. For two years, we went through Mehta style casting which reduced his curve and bought us years of growth. Now that his skeletal growth is at the optimal point, he is eligible for a revolutionary fusion-less surgery called Vertebral Body Tethering. Although this less invasive tethering was recently approved for use by the FDA, families continue to battle coverage through their health insurance. We are awaiting approval, and his surgeon is prepared to appeal, but even in a best case scenario we will need to meet our family max out of pocket. (Thankfully his surgeon and the hospital are in network.)

Surgery is scheduled for December 11th and within a 30 day window Jack will need an MRI to check for malformations, syrinx, stenosis, etc. meaning we will need to meet what remains of our deductible ($7155.41). Although the timing is less than ideal, we are at the mercy of growth patterns. Delaying the surgery could make him ineligible for this innovative treatment. Like many other families, we have faced a significant decrease in income due to COVID and need to pay the remainder of our max out of pocket before we can proceed. If you have more questions, please visit the FAQs "Stuff You Might Want to Know."
4oz Handcrafted Pure Vanilla Extract Giveaway: 11/21
We are giving away 3 bottles of our handcrafted, small batch, pure vanilla extract on November 21st. 3 winners will be selected via a random generator. To enter, simply make a contribution to the PayPal Generosity Campaign. All PP fees are waived.
​
For every $10 contribution, your name will be entered once.
For every $25 contribution, your name will be entered three times.
​
We package each bottle with bits of fresh, Grade A Madagascar bourbon vanilla beans. This continues to infuse vanillin into your extract over time. The black specks you may see are vanilla bean "caviar" and perfectly safe for consumption.

Our vanilla extract contains greater than 29 grams of vanilla to 40% abv, certified gluten free, vodka. Unlike commercial extracts, there is never any added water or sugar. This results in a much more concentrated vanilla. Because this is a higher alcohol content than what is required by law, you may detect the smell of alcohol in it. This will dissipate when cooked.
​
Terms: No purchase necessary. Void where prohibited. Purchase does not increase odds of winning. To enter without making a donation, email us your contact info by November 21. Approximate retail value is $25 per bottle.
PayPal Generosity Campaign
all fees for payments made with a
debit or credit card are waived
Stuff You Might Want to Know
What is this surgery?
---
VBT, or Vertebral Body Tethering, is a "fusionless" spine surgery that helps to preserve flexibility of the spine. It received FDA approval last year.

Dr. Samdani, of Shriners Hospital Philadelphia, explains the procedure and benefits here: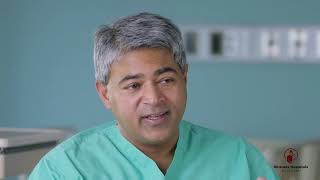 ---
Why didn't casting "cure" him?
---
Mehta casting may permanently resolve or delay progression of infantile onset scoliosis. In Jackson's case it was the latter. However, delaying progression was an enormous gift that allowed skeletal development and typical growth. Without casting, he likely would have had surgery every 6 months to address rod insertion, elongation, and repairs (that's around 26 surgeries in his lifetime). This is assuming there were no breakages in between, which is common.

Once casting stopped being effective, Jack moved into a brace that was worn at night to overcorrect the curve. At that time, our best option for correction was to come back for fusion "around age 13." We've kept an eye on corrective procedures for the better part of a decade and feel confident that this is the best option for his case.
---
Why now? Aren't we in the middle of a pandemic?
---
If you watch the video linked above (in "What is this surgery?") you can see Dr. Samdani explain the importance of timing in this procedure. Jackson has been watched by several VBT-trained specialists for almost four years now. In his case, the surgeons have been watching what is called a Sanders Score. Essentally, Jack needs to be in a rapid period of growth, ideally a Sanders 3-4, for the surgery to be most effective. As of this summer, he has begun to grow quickly (now measuring 5'9"). We would love nothing more than to wait until the risk of COVID has subsided. But, nature is determining this one and it is out of our hands.
---
Why is it so expensive?
---
We are actually pretty fortunate. Some families have had to pay substantially larger sums to hire surgeons who do not work with any health insurance plans. Although it is a sizeable amount of money, our financial obligation is only what brings us to our out of pocket maximum under our health insurance plan.

This high deductible plan was the only one available to us through my husband's employer. We, along with many families in the US, support changes to our healthcare industry and hope that future families will not have to face this financial burden.
---
Can't you just go to Shriners?
---
Some Shriners Hospitals in the US do offer VBT now. Jackson was evaluated at the St. Louis Shriners Hospital in 2017 and their parameters are very narrow. At his second follow-up to manage his growth (see "Why now") we were informed that he was not a candidate at that location.

We have also sent his records to Shriners Philadelphia, where VBT is the specialty, in case insurance denies his pre-authorization. He would be in amazingly skilled and capable hands there and Shriners does not charge "beyond a family's ability to pay." However, in that case, we would have to fly both ways and pay for lodging and transportation for three weeks. (It is not recommended that children fly post-op until the lungs have healed and they receive clearance from their surgeon.) Either way, we would need a sizeable amount of money.

Due to the anterior approach of the surgery, the lung must be deflated. Since COVID is a respiratory virus, it is of particular concern for lungs that are still healing from the procedure. Reducing exposure to the virus by driving to Columbia instead of flying to Philadelphia would be preferred. But, we are keeping options open until we have more information.
---
Aren't there charities that pay for _____?
---
Amid the pandemic, many nonprofits have taken a huge financial hit. Funding is depleted and limited to emergency cases.
---
Didn't you plan for this financially?
---
When businesses were ordered to close in mid-March, our primary source of income went from an hourly rate to a reduced emergency salary. None of us imagined that seven months later, we would still be living off a fraction of our annual income. While we do have a healthcare savings account, it has been used to pay for office visits, prescriptions, and an emergency throughout the last 10 months. The amount we need to pay for Jack's MRI and surgery bridges the gap between what we've already paid out of our healthcare savings account and our out of pocket maximum.
---
---